Emoji has many useful characters that can be used within our program to enhance its visual. Unfortunately, it seems PascalABC doesn't supported it very well. The image below shows the emoji I selected through virtual keyboard is not displayed correctly in the editor. Instead of a real emoji, it's displayed like a text version of the emoji which is too small and incorrect. (See the part that I marked with red line)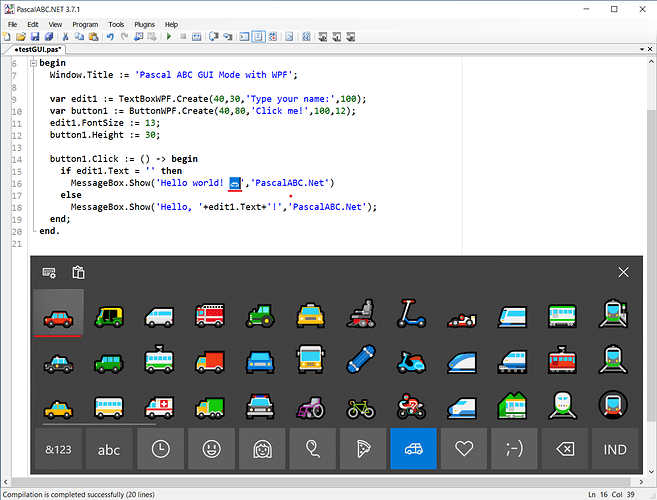 It shows the same during runtime as the image below.
So, is there a way to display emoji correctly inside a text/string in PascalABC?
Thank you.